This week's Top Ten Tuesday topic from
The Broke and the Bookish
is Top Ten New to Me Authors I Read in 2017. I read and listened to so many new authors this year and so many of them were authors I've been wanting to read for a ridiculously long time. And even better - they all lived up to my expectations!
1.
Hazel Gaynor
- Gaynor has been on my TBR for years and the book I read -
The Cottingley Secret
- completely lived up to my expectations.
2.
Elizabeth Hoyt
- I love historical romance but find I tend to go to the same few authors. I enjoyed
Duke of Desire
and the 2 novellas -
Once Upon a Christmas Eve
and
Once Upon a Maiden Lane
and am looking forward to reading more from her.
3.
Louise Penny
- I finally read
Still Life
at the beginning of the year and while I wasn't necessarily blown away by the mystery itself I was blown away by the writing and just the potential of the series. I listened to
A Fatal Grace
a few weeks ago and am excited to see what happens next.
4.
Tana French
- I love mysteries and I love books set in Ireland so while it took me so long to get to French's books I have no idea. I enjoyed
In the Woods
and am really excited to read
The Likeness
in 2018.
5.
Maeve Binchy
- Binchy is another author that I've wanted to read for ages and the stars lined up perfectly back in November and I listened to
A Week in Winter
and immediately fell in love.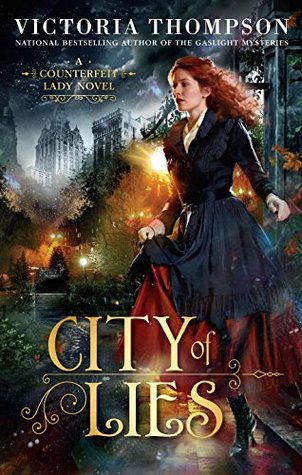 6.
Victoria Thompson
-
City of Lies
is a little different from her usual mysteries and the beginning of a new series but her writing pulls you in immediately and she made her characters and the world they lived in come alive so completely that she's on my must read list from now on.
7.
Jessica Day George
-
Tuesdays at the Castle
was by far my favorite children's book discovery I read this year. The only negative is that I can't read it when I was 11 because I think I would have loved it!
8.
Shelley Noble
- I love a good "finding what makes you happy book" and
The Beach at Painter's Cove
had that in spades.
9.
Alice Hoffman
- For some reason Hoffman was never high up on my must read list but I got talked into trying
Faithful
and I'm so glad I did. It was really quite wonderful and I'm looking forward to reading
Practical Magic
in 2018.
10.
Beatriz Williams
- I read
A Certain Age
at the very beginning of the year and then went on to read several more books from Williams. I love her historical fiction and the way she weaves her worlds together.
What are some new-to-you authors you read in 2017?