2017 was a pretty good reading year. I read 150 books - my best since the Tornado was born - and my unintentional theme was Read the Books I Want to Read. I didn't focus on going outside my comfort zone or reading books based on buzz but more on the hundreds of books I've thought "I want to read that" over the year.
So my 12 books for 2017 were: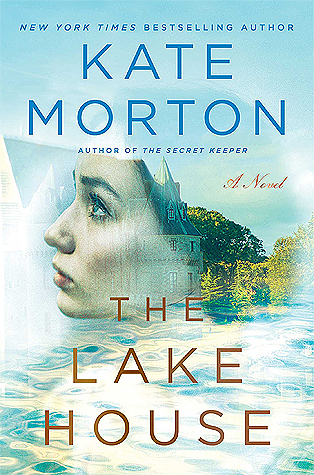 The Rogue Not Taken by Sarah MacLean
- Loved and really want to read more from her
Still Life by Louise Penny
- Really enjoyed and am excited about the series potential. I listened to the 2nd book and that worked a lot better for me I think.
The Lake House by Kate Morton
- Loved and am so glad I took the time to read it. Despite the intimidating page count it was a really fast read.
Tempest in a Teapot by Amanda Cooper
- Such a fun cozy and it made me want to start collecting tea pots.
Do You Want to Start a Scandal by Tessa Dare
- So much fun and a super fast read. Another author I want to read more from.
Dirk Gently's Holistic Detective Agency by Douglas Adams
- Sadly I didn't get to this one. This was the first month of summer and I was scrambling to get to review books but it's on the list for this year.
Garden Spells by Sarah Addison Allen
- A perfect summer read and I loved it just as much as I want to love it which doesn't happen very often.
Dinner with Edward by Isabel Vincent
- A quiet book yet one that has really stuck with me.
In the Woods by Tana French
- I had mixed feeling about this one. I love French's writing and the way the mystery was put together but it irritated me so much that the older mystery wasn't solved.
Stalking Jack the Ripper by Kerri Maniscalco
- I didn't get to this one either. A big vacation at the beginning of the month through my reading out of balance. I'm looking forward to getting to it this year.
A Week in Winter by Maeve Binchy
- I LOVED this book. I went the audio route which helped me squeeze this into my schedule and I was so sad when it ended!
A Christmas Carol
- I've seen the play about a hundred times and more versions of the book than I can count but somehow I never read the actual book. I'm so glad I took the time to actually read it!
What I Learned:
Does reading 10 books out of the 100s I want to read really make a dent? No probably not BUT these are 10 books that have been on my TBR for awhile that I wouldn't have read if I hadn't made the effort to read them so I feel like a little progress was made. I have a tendency to do big overblown over complicated projects that end up fading out into nothing pretty quickly. By keeping it simple and small I managed to get 10 out of 12 so I feel like that's a win and it's one I'm repeating this year.
How was your reading in 2017?