This week's Top Ten Tuesday topic from
The Broke and the Bookish
is the Top Ten Books I've Read Based on Recommendations. This was hard to narrow down because there are so many books that I want to read or have read because someone recommended them. I tried to narrow it down to either books I didn't know anything about or wasn't drawn to in the first place!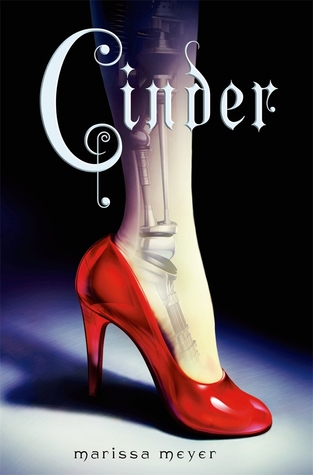 1.
Cinder by Marissa Meyer
- I don't read much sci fi, dystopian, or YA books so this book shouldn't have appealed to me at all. At first it didn't though the cover did keep catching my eye but then I started seeing mentions of it either in review form or on favorites lists by some of my favorite bloggers and I couldn't resist. I'm so glad I took the risk because I absolutely loved it and have thoroughly enjoyed the 2nd book in the series as well! I can't wait to read the rest.
2.
In a Dark Dark Wood by Ruth Ware
- This was on my radar but I had hesitated to put it on my TBR because of the Gone Girl comparison in the blurb. Now I enjoyed Gone Girl but I'm not sure I want to go revisit that level of craziness anytime soon. Then I saw some great reviews and heard raves about the narrator on the audio book. This is in my top ten favorite reads for the year! If you listen to audio at all this is one not to miss.
3.
Before the Fall by Noah Hawley
- Disaster books don't appeal to me. Disaster books with children appeal to me even less so I had no interest in reading it until I saw some great reviews by some of my favorite bloggers!
4.
The Lightning Thief by Rick Riordan
- This was actually recommended to my younger daughter Emma shortly after it came out because she adored Harry Potter. She ended up loving the series as well and has gone on to read basically everything Riordan has written. She has recommended it to me a number of times as had a number of other bloggers and I finally caved this year and listened to the audio and they were all right. It's fantastic!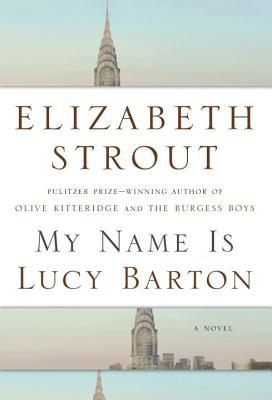 5.
My Name is Lucy Barton by Elizabeth Strout
- This book was on my radar but just barely. The premise didn't grab me and the fact that the author is a Pulitzer Prize winner made me hesitate. I was a bit afraid it would be one of those books that was just too proud of how clever it was that the enjoyment would be lost. While this wasn't my favorite I did enjoy it and liked how it made me think.
6.
Deep Dark by Laura Griffin
- I love romantic suspense but Laura Griffin was an author I didn't know much about. I thoroughly enjoyed this one and I'm really excited that there's quite a backlist still to read!
7.
The Crossing Places by Elly Griffiths
- I had actually read a few pages of one of Griffiths books because I love the anthropology angle in a mystery but never quite past the use of present tense. I saw some great reviews of her books and decided to give it another try and ended up really enjoying it. It did take a little while to get past the tense issue but by chapter 2 I was used to it and no longer noticed.
8.
The Wanderer by Robyn Carr
- I had seen the Carr's name around for awhile but none of her blurbs really called to me until of course I saw rave reviews everywhere I looked, I don't think she's my favorite in the contemporary section but she's definitely an author I keep an eye out for now.
9.
Guaranteed to Bleed by Julie Mulhern
- This is a cozy series set in the 1970s and at first I had zero interest in it until of course I saw the rave reviews for the 1st book. I couldn't resist the 2nd book when it came out and now Mulhern is on my auto-buy list.
10.
Relish: My Life in the Kitchen by Lucy Kinsley
- I was pretty sure I didn't like graphic novels and I was pretty sure I didn't like Lucy Kinsley after feeling lukewarm at best over her previous graphic novel,
French Milk
. However, when I saw some reviews from several people who had felt the same way about
French Milk
as I had and they couldn't say enough good things about Relish I decided to take the plunge. It was fantastic!
So what books have you read based off recommendations?