This week's Top Ten Tuesday topic from
the Broke and the Bookish
is actually a freebie so I'm making a list of 10 books that I absolutely must read this year! Last year I did a lot of "safe" reading. I didn't really go outside a few genres or topics and while I enjoyed most of the books I read there aren't all that many standouts. This year I'd really like to push my genre boundaries a bit more. I don't necessarily want to avoid all my usual genres but more read some that I don't usually read and read more books out of genres I really neglected last year (especially middle grade and historical romance).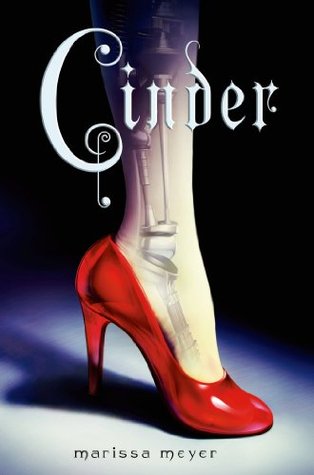 1.
Cinder by Marissa Meyer
- Seriously this will happen. I've been wanting to read this one for ages and with Winter coming out a few months ago now is the time! I've heard great things about the audio so I may go that route.
2.
The Lake House by Kate Morton
- I read and loved The Forgotten Garden a few years ago and swore I was going to go read Morton's other books.
3.
The Raven Boys by Maggie Stiefvater
- This is another series I've heard lots about and an author I know a lot of people really love. I want to read/listen to this book soon.
4.
Mandy by Julie Andrews Edwards
- I've had this middle grade magical tale about a deserted cottage on my shelf for years. Plus, it's by THE Julie Andrews which makes me even more curious!
5.
When the Marquis Met His Match by Laura Lee Guhrke
- Laura Lee Guhrke is one of my favorite romance authors and this is the 1st book in her latest series. Last year I read 1 new historical romance and had 2 rereads. It's definitely a genre I'd like to spend more time with.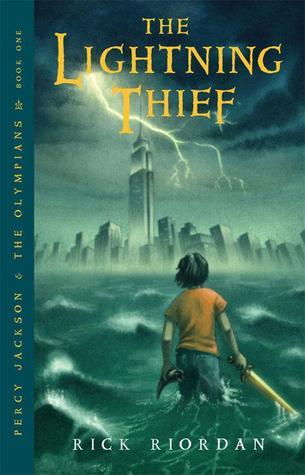 6.
The Lightening Thief by Rick Riordan
- Because I'm just about the only person in the world who has yet to read Riordan.
7. T
he Woman in White by Wilkie Collins
- This is on both my "Classics" list and "Authors I Can't Believe I Haven't Read Yet" list.
8.
In the Woods by Tana French
- I've heard nothing but raves about French and I love a good police procedural but haven't read many of them lately!
9.
A Good Marriage by Stephen King
- The movie based off of King's Pet Semetery scared me to death when I watched it at a slumber party when I was 8 (not sure what the mother was thinking there) and by the time I got over that and saw and loved some of his other movies his page counts scared me off a bit. This one sounds pretty manageable!
10.
Etiquette and Espionage by Gail Carriger
- I love the whole idea of this series now that it's drawing to a close it's definitely time to get reading!
This list could go on forever and I didn't even look at nonfiction! However, I'm trying to be somewhat reasonable and am going to hold myself accountable to actually getting these read this year! What do you want to read this year?