This week's Top Ten Tuesday topic from
The Broke and the Bookish
is Top Ten 2015 Releases I Meant to Get to But Didn't. My immediate thought was "all of them" but since that didn't seem very interesting I went through my 2015 ARCs and pulled the ones I'd been really excited about getting and then for whatever reason never actually read.
1.
Be Afraid by Mary Burton
- This is a suspense author I've been wanting to try. A lot of my blogger friends really enjoy her books and I love a good creepy read sometimes.
2.
The Beekeeper's Daughter by Santa Montefiore
- Montefiore's book Secrets of the Lighthouse was one of my favorite books in 2014 and while this book isn't set in Ireland it does have a dual timeline plot that I love!
3.
First Time in Forever/Some Kind of Wonderful by Sarah Morgan
- I loved Morgan's O'Neil Brothers series and this was set in an island in Maine sounds great. Both the first and second books came out this year.
4.
Murder at Beechwood by Alyssa Maxwell
- I love historical mysteries and murder set in the Gilded Age is probably one of my favorite settings.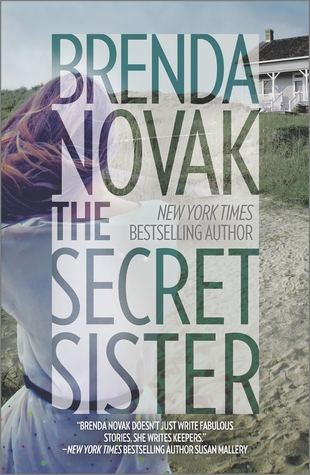 5.
The Secret Sister by Brenda Novak
- I really enjoy Novak's writing but some of her plot lines in her Whiskey Creek series were not for me (I still haven't gotten over the turkey baster insemination by her husband's BROTHER). I'm really excited about this more romantic suspense type book with secrets from the past!
6.
No One Needs to Know by Kevin O'Brien
- This is another creepy author and I know several people who enjoy his books.
7.
The Canterbury Sisters by Kim Wright
- I love books that involve traveling to a destination and have a character figure themselves out. Plus I love the cover on this one!
8.
Second Chance Summer/My Kind of Wonderful by Jill Shalvis
- Now that I've fully accepted that the Lucky Harbor series is over I feel like it is time to explore her new Cedar Ridge series. I have book 1 and 2 and am looking forward to getting to know the characters.
9.
Starlight on Willow Lake by Susan Wiggs
- Wiggs is one my favorite comfort read authors and while I'm disappointed we aren't revisiting the Bella Vista series I am looking forward to visiting Willow Lake.
10.
Pretending to Dance by Diane Chamberlain
- I know so many people who absolutely love her books so I'm excited about finally giving her a try.
What 2015 releases were you excited about but didn't get to?