It's Friday linkup time! I'm linking up with the Book Blogger Hop hosted by
Coffee Addicted Writer
, Book Beginnings of Fridays hosted by
Rose City Reader
, and the Friday 56 hosted by
Freda's Voice
.
This Week's Book Blogger Hop Question:
Do you think you will ever get tired of blogging?
My Answer:
At this point I don't think so. After a few rough patches I've gotten better about just blogging the way I want too and not worrying as much about stats or getting books from publishers and I'm pretty happy. Plus I would miss the book blogger community too much! But things may change and I may decide to move on to something else but I don't see that happening anytime soon.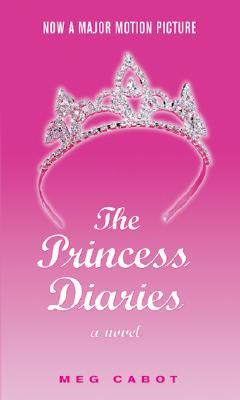 This week's book is a little unusual for me since I'm not much of a YA reader.My oldest was a big fan of this series and I did enjoy the movie but The Princess Diaries by Meg Cabot was never high up on books I wanted to read. However, I've been listening to this podcast called Super Serials which is a weekly book club where they talk about MG/YA books. Most of them are books that I loved as a kid like The Babysitter's Club and Nancy Drew but they've done a few more recent books and this is one of them. I thought I'd read it before listening to the discussion.
The Beginning:
Sometimes I feel like all I ever do is lie.
My Thoughts:
I like this opening. It's intriguing yet since it's the diary of a basically regular 14 year old I don't take it to mean she's telling lies about crime or espionage. It definitely makes me want to learn more about her.
The 56:
My mom's face totally lit up as she started listing the lovely things I could have if I went to live in Genovia, but her voice sounded strange, as if she were playing a mom on TV or something.
My Thoughts:
Teenagers always know when you're lying - or at least 90% of the time! I am excited to see how the book version differs from the movie.
So what do you think? Keep reading? What genre is out of your comfort zone?