This week's Top Ten Tuesday topic from
The Broke and the Bookish
is One Sitting Reads. I divided up the topic into books I actually read in one sitting and books I really wish I could have read in one sitting because I didn't want to put them down!
Books I Actually Read in One Sitting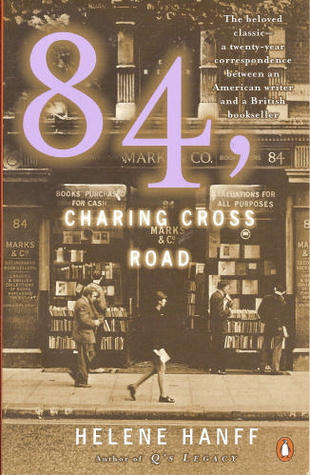 1.
84 Charing Cross Road by Helene Hanff
- This little book of letters between American writer and a British bookstore employee shortly after World War II is an absolute delight and a super quick read. If you haven't read it you absolutely should.
2.
The Storied Life of A.J. Fikry by Gabrielle Zevin
- I didn't love this story about a crabby bookstore owner as much as I expected but it was one of those books where the problem was my expectations not the book itself. It was a really lovely story and made for a wonderful rainy evening tucked under a blanket.
3.
The Canterville Ghost by Oscar Wilde
- I adore this quick little story about a British ghost dealing with a very unimpressed American family. It definitely turns the typical ghost story on its head.
4.
Chitty Chitty Bang Bang by Ian Fleming
- I didn't realize that this children's book is written by the same author who gave us James Bond but after reading a few Bond novels and reading this one you can definitely see a similar writing style. This is tons of fun and one I was glad was fairly short because I didn't want to end. If you can get the audio read by David Tennant I highly recommend it.
5.
Carry on, Jeeves by P.G. Wodehouse
- I had heard of Jeeves and Wodehouse but never read any of the books. This little collection of short stories about poor hapless Bertie and the perfectly resourceful butler Jeeves was an absolute delight and a quick listen!
Books I Wish Were 1 Sitting Reads Because I Didn't Want to Put Them Down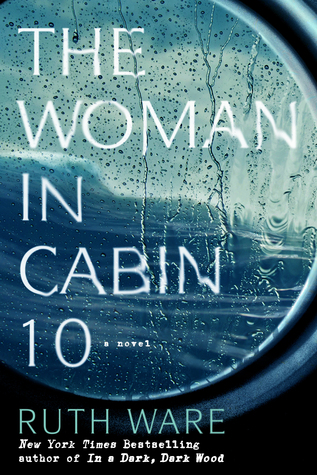 1.
The Woman in Cabin 10 by Ruth Ware
- If I could have listened to this one in one day I would have. Imogen Church is an amazing narrator and this story had me holding my breath wanting to find out what was going to happen next.
2.
Moonraker by Ian Fleming
- While I had enjoyed the first two Bond novels this third book really hooked me. I really enjoyed getting to know Bond better and I couldn't wait to find out what was going to happen next. If you've seen the movie don't worry about it spoiling the book - there is absolutely no connection between the two.
3.
The Bookshop on the Corner by Jenny Colgan
- This book was comfort reading at it's absolute best. There's a little bit of romance, a whole lot of books and a woman who is trying to figure out what really makes her happy. I absolutely loved it!
4.
The Obsession by Nora Roberts
- This romantic suspense book was like an episode of Criminal Minds but with a romance and I loved it! It was one I kept sneaking off to read just a little bit more!
5.
The Light of Paris by Eleanor Brown
- I didn't expect to really be hooked by this book about a woman trying to figure out what she's going to do with herself finding a diary written by her grandmother in Paris decades earlier. I expected to like it but it was one of those surprise books that absolutely hooked me. I loved the characters and wanted to know what happened. It took me a little longer than one sitting but not much longer and was one of those books I finished up at 3AM when I should have gone to bed hours before.
What books have you read in one sitting? What books did you want to read in one sitting?