It's Friday linkup time! I'm linking up with the Book Blogger Hop hosted by
Coffee Addicted Writer
, Book Beginnings of Fridays hosted by
Rose City Reader
, and the Friday 56 hosted by
Freda's Voice
This Week's Book Blogger Hop Question
How far in advance do you read the books you have scheduled for review?
My Answer:
Not nearly as far in advance as I'd like! My goal is to be at least 2 weeks ahead but now I'm lucky if I'm a full week ahead. I haven't even started the book I'm scheduled to review on Thursday!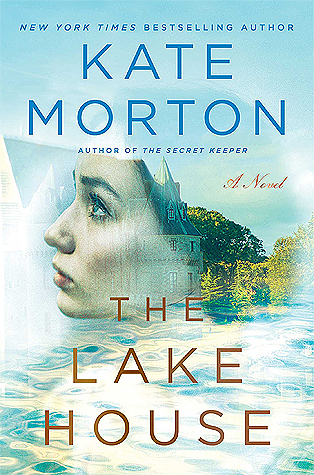 Do you ever read a book by a new to you author and think "That was fantastic! I need to read everything this author has written!" and then proceed to never read them again? Well that's me with Kate Morton. In the pre-blogging days I read
The Forgotten Garden
and absolutely fell in love with it,. I was thrilled when I saw that she had written several other books and I knew I was absolutely going to read those. But they're pretty long and heavy on atmosphere so I didn't want to jump into the next one at once so I put off a little bit. Well fast forward four years later and I'm not finally picking up another book by her! When I saw the blurb for
The Lake House
which involves and abandoned house I knew I just wouldn't be able to resist it and I'm super excited to finally be getting back to Kate Morton's world!
The Beginning
:
Cornwall, August 1933
The rain was heavy now and the hem of her dress was splattered with mud. She'd have to hide it afterwards; no one could know that she'd been out.
My Thoughts:
This sounds like very unpleasant weather to be out in. I'm definitely wondering where she was and what she was doing - especially since she has to hide the fact that she'd been out.
The 56:
Sadie cursed into the reciever as the phone line went dead and dug around in her pockets for more change. She redialed but the call went straight to Donald's voice mail.
My Thoughts:
For starters who uses a pay phone anymore? I didn't really know you could still find them. And why did the line go dead? Did she run out of time or did Donald hang up on her? I'm thinking the latter since it's going to voice mail.
So what do you think? Keep reading? Are there any authors you've been neglecting that you really mean to read?