This week's Top Ten Tuesday topic from
The Broke and the Bookish
is authors I read for the first time in 2016. This year I really tried to get out of my comfort zone which means I read a TON of new authors. This could have easily been a top 20! Here are some of my favorite new-to-me authors!
1.
Ian Fleming
- Last Christmas J and I went on a binge of the Daniel Craig James Bond movies and it was so much fun! I was thrilled when I discovered that my library has the books on audio and have thoroughly enjoyed the three (
Casino Royale, Live and Let Die, Moonraker
) that I've listened to so far. I'm really looking forward to listening to more. Tone wise they're much closer to the Daniel Craig movies though even more straight forward.
2. Marissa Meyer - I hesitated on picking up a Marissa Meyer book. I don't read much YA and even less dystopia style books but I heard such great things about it so I finally gave in and gave Cinder a chance. I LOVED it! I enjoyed Scarlet as well and now can't wait to read the rest of the series.
3. Rick Riordan - Yep, I just now caved and read Percy Jackson and it was amazing! I don't know what took me so long!
4. Jojo Moyes - Another author that I have no idea what took me so long but after getting obsessed with the trailer for Me Before You I finally took the plunge and read the book. So good!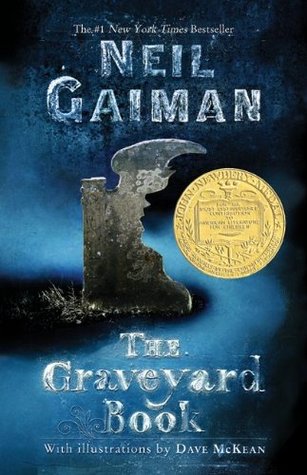 5.
Neil Gaiman
- I'd watched several episodes of
Doctor Who
that Gaiman had written but I hadn't read one of his books until this year when I finally read
The Graveyard Book
and it was weird and wonderful and completely crazy!
6. Robyn Carr - So many of my favorite bloggers are crazy about her books and I'd been wanting to read her books for ages. This year I read The Wanderer and The Life She Wants and thoroughly enjoyed them both.
7. J.T. Ellison - This was one of 2 authors I read this year that are prolific and so perfect for me that I feel like Faye should have sent me a book with a note saying "read this". Not only is Ellison a fantastic mystery author but she sets her books in the Nashville area which I'm super familiar with and its always an extra treat to read about a familiar place. I read Field of Graves and it was such a page turner!
8. Laura Griffin - And here's the 2nd author! I love a good romantic suspense book and Deep Dark definitely delivered! I couldn't put it down!
9. Elly Griffiths - I had been wanting to read her books for ages and I love archeology mixed in with my mysteries. I'm glad I made time for this one this year! I read the first book in the series, The Crossing Places, and can't wait to read more.
10. P.G. Wodehouse - I had heard the name Jeeves and vaguely knew it was a series with a butler but that was about it. On a whim I got a Jeeves audiobook and it was pure delight! Can't wait to read/listen to more. I read/listened to Carry on Jeeves and it was lovely. I'm looking forward to seeing more of Bertie Wooster's mishaps and how Jeeves pulls him out of trouble,
Who did you read for the first time this year?