It's Friday linkup time! I'm linking up with the Book Blogger Hop hosted by
Coffee Addicted Writer
, Book Beginnings of Fridays hosted by
Rose City Reader
, and the Friday 56 hosted by
Freda's Voice
This Week's Book Blogger Hop Question:
What is your favorite holiday beverage to drink while you're reading?
My Answer:
My favorite thing to drink while reading is tea - either green or herbal but if we're just thinking holiday drinks than I have to say my favorite is boiled custard. I love that stuff! Sipping it slowly while reading a great book is my favorite way to spend a December evening.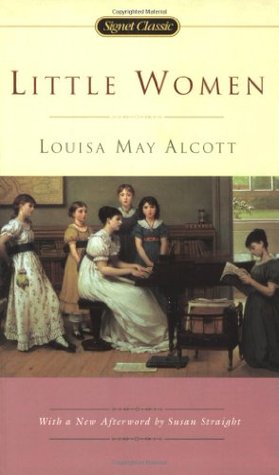 This week I'm still in the throes of a reading slump and have been struggling to find something that actually sounds good. While flipping through the books I have on my Kindle I stumbled on
Little Women by Louisa May Alcott
. To be honest I"m not entirely sure I read this as a child. I devoured
Little Men
and read and reread
Jo's Boys
more times than I can count and
Eight Cousins
was one of my absolute favorite books so I know I read quite a bit of Alcott. However, the only thing I really remember about Little Women is thinking it was kind of boring. I didn't connect with Jo like everyone else seemed to and the way things with Amy ended up always irritated me even though it worked out in the end. I know the story which makes me think I might have finished it but I could have also just picked it up from the movie and the other books. So far I'm enjoying it but is it just me or is Amy really just awful? I've yet to find anything redeeming about her at all.
The Beginning:
"Christmas won't be Christmas without any presents," grumbled Jo, lying on the rug.
My Thoughts:
I love this first line! I can just visualize the scene and feel the frustration.
The 56:
"She caught up her knitting, which had dropped out of her hands, gave me a sharp look through her specs, and said, in her short way, 'Finish the chapter, and don't be impertinent, miss'."
My Thoughts:
Another line from Jo and this story made me laugh as she's recounting reading an entertaining novel to her aunt instead of the classic that the aunt had been wanting her to read.
So what do you think? Keep reading? Any childhood favorites that it seems like everyone has read that you missed?