Today's Top Ten Tuesday topic is Top Ten Anticipated 2016 Releases. I'm not great at keeping up with release schedules so I divided my list up into 2 parts. 5 books that I'm looking forward to reading in 2016 and 5 books that I'm looking forward to being released in 2016
5 Books I'm Anticipating Reading for 2016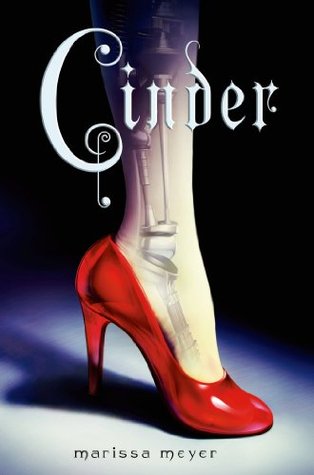 1.
The Lunar Chronicles by Marissa Meyer
- I have no idea why it's taken me so long to read this series but this is the year!
2.
A Good Marriage by Stephen King
- I've been wanting to read a Stephen King book for ages and this short book appeals to me so it sounds like a perfect one to start with.
3.
In the Woods by Tana French
- I don't think I'd heard of French before I started blogging but now she's high up on my list of authors I can't believe I haven't read.
4.
And Only to Deceive by Tasha Alexander
- I love Laurie R. King's Marry Russell/Sherlock Holmes series and have been looking for another historical mystery series.
5.
Tessa Dare
- This year I pretty much abandoned the historical romance genre and I'm hoping to get back to it in 2016. Tessa Dare is one of the authors I'm looking forward to reading.
5 Releases I'm Anticipating for 2016
6.
The Road to Little Dribbling: An American's Adventures in Britain by Bill Bryson
- I have mixed feelings about Bill Bryson's work. Sometimes I love it, sometimes he gets a little too caught up in what he has to say. Regardless, I'm looking forward to reading this one in January.
7.
The Obsession by Nora Roberts
- I've been disappointed with Roberts' books the last couple of years but I absolutely loved The Liar last year so I'm hoping that this one will be a similar homerun.
8.
Because of Miss Bridgerton by Julia Quinn
- I love Julia Quinn's books and am so excited to be revisiting the Bridgertons!
9.
Death and the Brewmaster's Widow by Loretta Ross
- I absolutely loved the first book in this cozy mystery series involving an auctioneer and a bounty hunter and I'm looking forward to seeing what happens next.
10.
The Cookies and Cups Cookbook by Shelley Jaronsky
- I've been following this blog for years and have gotten some of my absolute favorite treat recipes from it so I'm sure this cookbook will be lots of fun.
What are you looking forward to reading in 2016?