Paul, Emma, The Tornado, and Eleanor demonstrating how challenging it is to take a picture of 4 people at the same time
Christmas 2015 is in the books and I am tired! We've got a few more things to do in addition to the Tornado's birthday but the bulk of everything is done! Since the work is done I thought I'd share a few of the things I tried out this year.
First off is
this cheesecake from Plain Chicken
. She calls it The Best Homemade Cheesecake and it so is. It's got a light fluffy texture but all the creaminess I want from cheesecake. I normally like a topping but this needs nothing. So good!
Then I tried to fancy up regular cream cheese mints with
this recipe for Chocolate Covered Mints Patties from Mom on Timeout
and had mixed results. I really liked the flavor but I had some trouble dunking the cool mint into the warm chocolate. Because I had made mine relatively thin I ended up just drizzling the chocolate on top which ended up looking pretty. Next time I think I'm make the patties thicker.
Then I pulled out my candy thermometer for the first time ever and made
Buttermilk Pecan Pralines from Mom on Timeout
. They were so good! They came together easily and even with my zero experience with candy making I didn't' have any trouble though I do think I stirred it about a minute too long at the end.
And finally, a
Smoky Bacon Cheddar Cheese Ball from the Recipe Critic
to much on before dinner on Christmas Eve. My family does not care for almonds so I rolled it in cheese and chopped up bacon and it got rave reviews. I also made 2 smallish cheese balls out of the recipe instead of one regular sized one. There wasn't much left!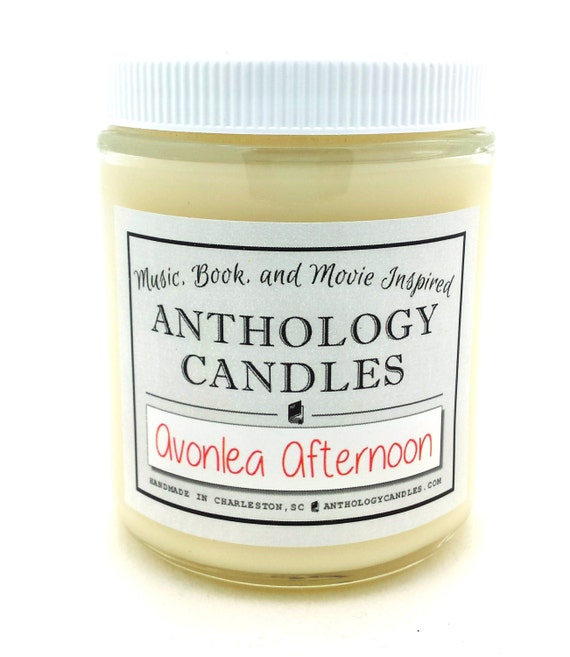 And on a non-foodie note, I discovered
AnthologyCandles on Etsy
. She does candles inspired by books, movies, music and they're amazing. I ordered four - 3 for gifts and 1 for me and they all smelled absolutely amazing. I ordered Avonlea Afternoon for myself and it burns beautifully and smells like the Raspberry Cordial that got Anne in so much trouble with an underlying note of baked good yumminess. I had ordered Wardrobe Into Narnia as a gift and it was so hard to give it up as it smelled amazing. I've ordered bookish candles from FrostBeard which is a little better known and I actually like these better and found the shipping was way faster. I can't wait to order more!