It's Friday so I'm linking up with Book Blogger Hop hosted by
Coffee Addicted Writer
, Book Beginnings on Fridays hosted by
Rose City Reader
and the Friday 56 hosted by
Freda's Voice
.
This week's question:
Do you have any advice for new bloggers?
My Answer:
It feels a little funny answering as I don't really feel like I know what I'm doing most of the time! The one thing I got burned with recently is not being flexible with my schedule. I had it in my head what date a review was going to be posted and forced myself to read the book even though I wasn't in the mood for it. It definitely impacted my reading experience in a negative way. I'm trying to be a little more flexible in the future.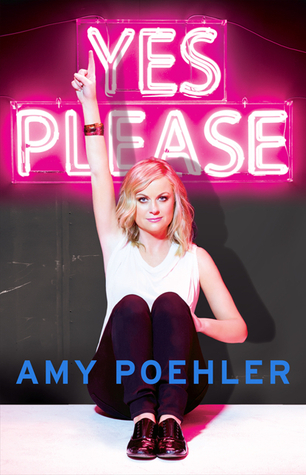 I really like Amy Poehler though I'm not exactly sure why. I'm not a big SNL fan and though it's on my Netflix list I haven't watched Parks and Recreation. I think the main reason I was so excited to get this book is because Poehler is mentioned in both Tina Fey and Mindy Kalinger's books and she always comes off as just a great person! SNL probably isn't happening anytime soon but if I enjoy the rest of this book as much as I've enjoyed the first part Parks and Rec will definitely be moving up my To Watch list!
The Beginning from Chapter 1:
"I was in fourth grade and in trouble. The students of Wildwood Elementary School in Burlington, Massachusetts, shifted in their uncomfortable metal seats as they waited for me to say my next line. A dog rested in my arms and an entire musical rested on my shoulders"
Page 56 (well actually page 57 because there's no text on page 56:
"I remember many details about the days my sons came into the world but very little about my own birthday. Partly because I was a newborn baby, and partly because my mother was always a little coy about how the birth went down."
Keep reading?