This week's Top Ten Tuesday topic from
The Broke and the Bookish
is Favorites of 2017. This is a hard topic! I've read some great books this year and it's so hard to narrow them all down! My only rule was no rereads so some of these were published in 2017 and others not so much. I'm sure there are dozens I've forgotten and I'll be shaking my head when I see them on your lists!
For my favorites from the first half of 2017 you can check out my list
here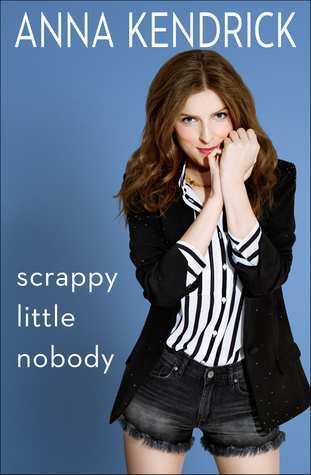 1.
Scrappy Little Nobody by Anna Kendrick
- I'm don't really consider myself an Anna Kendrick fan though I have enjoyed the movies of hers that I've seen. However, this book was really fun! I went with the audio version and absolutely loved it.
2.
Death at the Emerald by R.J. Koreto
- I love a historical mystery but sometimes they can be either a little dry or really really historically inaccurate (I can deal with really inaccurate but not really really). This one however, was a perfect balance and I'm looking forward to continuing the series.
3.
A Week in Winter by Maeve Binchy
- I have been wanting to try Maeve Binchy's book and when I discovered my library had this one audio I couldn't resist. I've heard it wasn't her best but I absolutely loved it!
4.
The Chillbury Ladies' Choir by Jennifer Ryan
- I heard rave reviews of this epistolary novel set in the English countryside during World War II and it completely lived up to the raves. It was an amazing listen and just a great book.
5.
Garden Spells by Sarah Addison Allen
- This has been on my TBR for ages and jumped even higher up the list when I read
The Peach Keeper
last year. I'm really looking forward to reading more from Sarah Addison Allen!
6.
Tuesdays at the Castle by Jessica Day George
- My only problem with this magical children's book is that it wasn't around when I was a kid.
7.
Booked 4 Murder by J.C. Eaton
- I've read a lot of great cozies this year but this one stands out for most fantastic premise - a cursed book that causes the death of those who read it.
8.
The Beach at Painter's Cove by Shelley Noble
- I was new to this author but I loved her beachy covers and was excited to give her books a try. I was not disappointed. I love this story about a seriously dysfunctional family coming together (or not) when they need to most.
9.
The Cottingley Secret by Hazel Gaynor
- This is another author that was on my TBR forever and I was so excited to finally get a chance to read one of her books. I loved this dual timeline stories full of fairies and magic.
10.
The Cafe by the Sea by Jenny Colgan
- Colgan's
The Bookshop on the Corner
was a winner last year for me and while it took me a little longer to warm up to Flora once I was hooked by this book I was fully hooked! The setting is amazing and it's just such a fun heartwarming read!
What were some of your favorite reads from 2017?