First of all how can 2018 be only weeks away? That still seems like a science fiction year. Like in a movie where they show flying cars and crazy dystopian type architecture and the words - "New York 2018" pop up on the screen.
But since 2018 is actually a thing I figured I'd take some time to think about my reading goals for 2018. Looking back over my reading for the past 2 years I realized that each one had an unintentional theme. This year I think I'm going to try an intentional theme and see how I do with that.
My theme for 2018 is - Read the Books I Own.
This past year I had to get rid of all the books I had crammed under the bed, stacked in corners, and crammed triple stacked into the bookcases. So I boxed them up into numbered boxes and cataloged them based on genre and box number so I could keep track of them. I was surprised to learn that I only have 379 books sitting around unread. I expected it to be way more. However, as the year has gone on the number has been going up and not down. It's a case of 3 steps forward no steps backs. Hence the read the books I own theme. Now I know there have been lots of challenges about this the past year but I'm terrible at challenges so I've just picked 12 books out of my boxes and reading 1 a month.
Here are my 12:
1. Travels with Charley by John Steinbeck
2. Astor Place Vintage by Stephanie Lehmann
3. Unhallowed Grave by Kate Ellis
4. Can Any Mother Help Me? by Jenna Bailey
5. Ghost Night by Heather Graham
6. Queen of the Road: The True Story of 47 States, 22,000 Miles, 200 Shoes, 2 Cats, 1 Poodle, a Husband and a Buss with a Will of Its Own by Doreen Orion
7. Beach Town by Mary Kay Andrews
8. Meet Me in Atlantis by Mark Adams
9. The Likeness by Tana French
10. Too Bad to Die by Francine Matthews
11. Eeny Meeny by M.J. Arlidge
12. Winter Solstice by Rosamunde Pilcher
And 5 to shake up my reading life: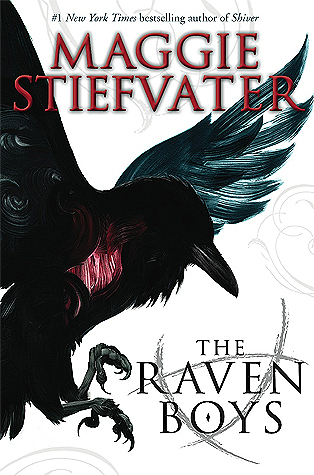 1. The Raven Boys by Maggie Stiefvater
2. Burn for Me by Ilona Andrews
3. One in a Million Boy by Monica Boyd
4. A School for Unusual Girls by Kathleen Baldwin
5. The Bear and the Nightingale by Katherine Arden
I'm working on a list of 12 Middle Grade books to read and am considering another list of Books I Want to Read but am afraid of overdoing it. I'm trying to keep my reading plans on the simple side because if I get too far behind on my plans I tend to give up and some progress is better than no progress.
What are your reading goals for 2018? Any books you're looking forward to reading?