This week's Top Ten Tuesday topic from
The Broke and the Bookish
is 10 Books I Hope Santa Brings. Now this is a hard subject because my actual answer is "All of them" but I spent some time with my TBR on Goodreads and picked out a a few I've really been wanting to read.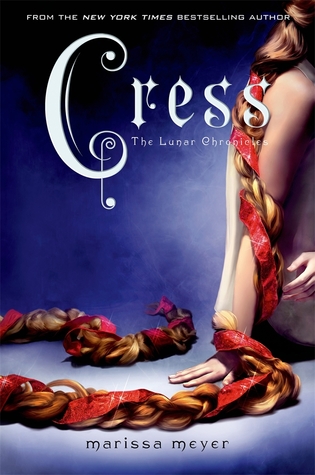 1.
Cress by Marissa Meyer
- I read the first 2 books in this series and really enjoyed them. I've been meaning to read the 3rd book for almost a year but just haven't gotten to it. I'm hoping if I actually had a physical copy that I would be more inclined to pick it up.
2.
Seven Days of Us by Francesca Hornak
- This one sounds like such a fun read that's perfect for the holidays.
3.
Dear Farenheit 451: Love and Heartbreak in the Stacks: A Librarian's Love Letters and Breakup Notes to the Books in Her Life by Annie Spence
- It's a book about books. I can't resist books about books.
4.
Touch of Red by Laura Griffin
- I love romantic suspense and I love this series. I'm excited about the couple featured in this one.
5.
A Darker Shade of Magic by V.E. Schwab
- I've heard nothing but raves about this author and I really want to give this series a try.
6.
Cardinal Cabin by Joanne DeMaio
- Mostly the cover because it's gorgeous but it also sounds wonderful and DeMaio is high up on my Authors To Read list.
7.
The Last Castle: The Epic Story of Love, Loss, and American Royalty in the Nation's Largest Home by Denise Kiernan
- I love the Biltmore and I'd love to know more about the people who lived there. I can't imagine calling it home.
8.
Reading People: How Seeing the World through the Lens of Personality Changes Everything by Anne Bogel
- I love Bogel's podcast and this book sounds like a lot of fun. I'm curious about what she has to say about personality types.
9.
Crime on the Fens by Joy Ellis
- This police procedural looks amazing and I'm SOOO want to read it.
10.
The Day of the Duchess by Sarah MacLean
- I loved the first book in this series and I'm really interested to see the villain turned into a hero.
What books are you hoping Santa brings?