Today's Top Ten Tuesday topic from
The Broke and the Bookish
is my Top Ten Most Anticipated Debut Novels for 2015. However, after thinking and thinking and countless Google searches this list featured approximately 2 books. So we're doing a little modifying today. The topic my list is actually going to before is Top Ten Authors that will be debuting to ME in 2015. These are authors that for
some reason I never read but will be reading this year!
1.
Stephen King
- When I was in 3rd grade I went to a slumber party and for some reason the movie that had been chosen was Pet Sematary. This was right after it had gone to video so we weren't the 3rd graders of today who would probably find it laughable. I had nightmares - for years! It put me off Stephen King for awhile and only a really fantastic theatrical production of Misery had me reconsidering him. I'm thinking
A Good Marriage
will be a great place to start.
2. Neil Gaiman - While I've heard of him the closest I've gotten to reading him is watching the Doctor Who episodes he's written. I'm not sure where to start with him.
Coraline
maybe? I'll have to do some research.
3. Diane Chamberlain - Some of my favorite bloggers were raving about
The Silent Sister
in recent months so that's high up on my list but Chamberlain has a pretty substantial backlist worth checking out!
4. Sarah Addison Allen - While I know she's a favorite of many it's the covers that tempt me! They're just lovely. If the books are half as good as the covers I think I'll enjoy them. I'm planning on starting with
Garden Spells
.
5. Robyn Carr - This is another favorite of many of my favorite bloggers and this is the year that it's time to visit one of her worlds. The very generous Kristin from
Always with a Book
actually sent me the first 2 from Carr's Thunder Point series and I'm really excited to read them. I'll be starting Carr's books with
The Wanderer.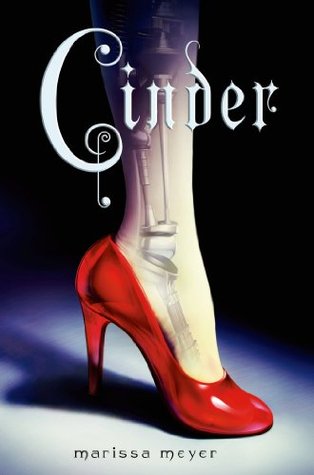 6. Marissa Meyer - I don't know what it is about this series but I'm really excited to get started reading it. Obviously, I'll be starting with
Cinder
.
7. Maeve Binchey - This is an author that has been on my radar for a long time but for some reason I've never read anything by. I'm planning on reading the copy of
A Week in Winter
that's been gathering dust on my bookshelf for far too long.
8. Tana French - This is an author I hadn't heard of until recently and when I started reading the reviews my first thought was "Why haven't I been reading her books??" I'll be reading
In the Woods
hopefully very soon.
9. Stephanie Perkins - Pretty much everyone on earth but me has read Anna and the French Kiss. Next time I'm in the mood for a bright and breezy book this one is up.
10. Rick Riordan - We own every Riordan book that has been published. How many have I read? Absolutely none of them. I'm looking forward to reading The Lighting Thief this year.
So there's my list of authors that will be debuting either on my Kindle or from my TBR shelf this year. Any authors you're hoping to get to? Any debut novels you're excited about this year?