Today's Top Ten Tuesday topic hosted by
The Broke and the Bookish
is Top Ten Books I'd Like to Read with a Book Club. This week's topic really had me thinking. What makes a good book club book? And also, what makes a good book club? I've been a few but they've normally been connected to a Mom's Group I joined when the Tornado was a baby. They were always a lot of fun but the discussions were very rarely on the book. I think it'd be really fun to have a book club with some other serious readers.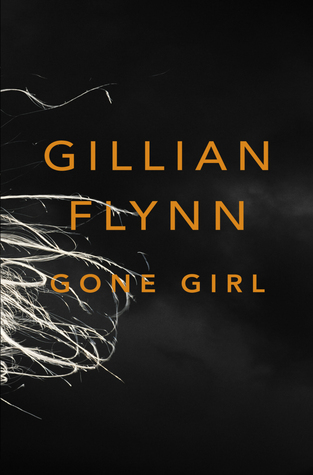 1.
Gone Girl by Gillian Flynn
- I actually did read this for a book club and it was really fun. The debate was pretty heatedly as some people absolutely hated the ending and some felt that it fit the craziness of the whole book. I fell in the latter camp.
2.
We Were Liars by E. Lockhart
- This is a book you want to talk about but can only talk about with people who have actually read the book. I had joined an online bookclub that did this one but I didn't do very well at actually participating so I missed my chance.
3.
Rebecca by Daphne du Maurier
- So much to discuss with this one. What really happened to Rebecca? Is it possible to feel sympathetic towards her? Is it possible to not want to shake the narrator and tell her to develop a backbone?
4.
The Murder on the Orient Express by Agatha Christie
- This is another one that has a lot of discussion points. I don't want to say to much because I don't want to spoil it for anyone who hasn't read it. There are a lot of legal and morale arguments that take place in the book, Also, do you agree with Poirot's decision?
5.
The Murder of Roger Ackroyd by Agatha Christie
- The main question for this one would be did Agatha cheat? This was quite a controversial book when it was printed and it'd be interesting to hear what everyone thinks.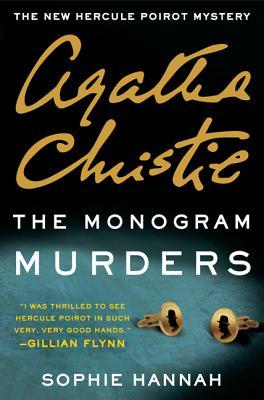 6.
The Monogram Murders by Sophie Hannah
- this would be a good one to read with fellow Agatha lovers. Does it capture Poirot? How does it compare to Agatha's books? How does it stand on it's own? (I have a review coming out on this one in a few weeks so I'll have my answers there!)
7.
Ex Libris: Confessions of a Common Reader by Anne Fadiman
- a lot of fabulous bookish discussions could come from this one! How people treat their books. Who writes in them and who breaks out in hives at the thought? Really the topics could go on for ages.
8.
A Fifty-Year Silence: Love, War and a Ruined House in France by Miranda Richmond Mouillot
- This book made me think a lot about my own family and how secrets and family history affect present day generations. I think it would lead to interesting discussions.
9. Charlie and the Chocolate Factory by Roald Dahl - This would be a great book for any food themed book club meetings. Plus you can compare the books to the movies and talk about who is your favorite Willy Wonka.
10. Goodnight June by Sarah Jio - Partly I just love this book but I also think there would be some good discussion points here. What options could June try to avoid selling the bookstore? What childhood books are important and how to they stay with us as we grow up. That kind of thing.
So what makes a good book club book and what would you want to read?