It's Friday so it's time to link up with
Coffee Addicted Writer
for Book Blogger Hop, Book Beginnings on Friday hosted by
Rose City Reader
, and the Friday 56 hosted by
Freda's Voice
.
Book Blogger Hop Question:
How important is a book's cover to your overall impression of it?
My Answer:
The cover has a pretty huge impact on me. If it's a favorite author or a highly recommended book than I barely look at the cover. However, if I'm browsing a bookstore or NetGalley the cover is what draws me in. If the cover doesn't grab me I probably won't stop to see what the premise is. This probably isn't particularly fair to the books but that's what seems to happen! That being said once I've chosen the book the cover generally doesn't affect my overall impression unless it's misleading.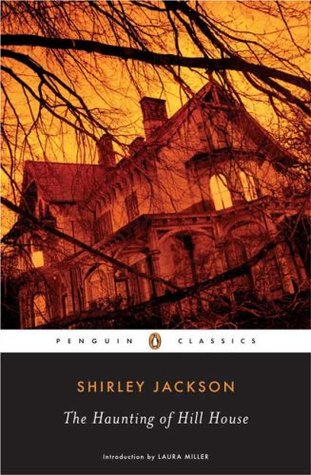 This week's book is The Haunting of Hill House by Shirley Jackson. I became a bit obsessed with Shirley Jackson as a teenager and stumbling upon an audio edition of Hill House reawakened that a bit. I have now listened to the audio book, watched 2 movies and am almost done with a reread of the book! Look for a review of it all on Thursday.
The Beginning:
"No live organism can continue for long to exist sanely under conditions of absolute reality; even larks and katydids are supposed, by some, to dream. Hill House, not sane, stood by itself against its hills, holding darkness within; it had stood so for eighty years and might stand for eighty more."
From page 56 of my Penguin Classics edition:
""At any rate, the older sister died of pneumonia here in the house, with only the little companion to help her - there were stories later of a doctor called too late, of the old lady lying neglected upstairs while the younger woman dallied in the garden with some village lout, "
So would you keep reading?