It's Sunday so I'm linking up with
Vicky at Books, Biscuits and Tea
to show off what books I got and
kimbacaffeinate at Caffeinated Reviewer
to talk about what's been going on this week!
NetGalley
The Phantom of Fifth Avenue by Meryl Gordon
This is the biography of Huguette Clark, the daughter of copper magnate William Andrews Clark. It tracks her life from socialite to mysterious recluse. Really looking forward to this one.
Day of Vengeance by Jeanne Dams
I've read some Jeanne Dams before years ago and always found them enjoyable cozy mysteries. This involves American Dorothy Martin who lives in England with her retired policeman husband Alan Nesbitt. Apparently someone decides it's time to start killing off clergyman.
The Summer Queen by Elizabeth Chadwick
The cover on this one is stunning and I've been in a historical fiction mood lately so this fictional account of Eleanor of Aquitaine definitely caught my eye.
How to Ruin a Queen by Johnathan Beckman
This is the story of Marie Antoinette and the famous diamond necklace affair. Looking forward to learning more about the events that started the French Revolution
The Wizard of Oz FAQ by David J. Hogan
Eleanor is a huge Wizard of Oz fan and I thought this look at behind the scenes of the movie looked like a fun read.
Always on My Mind by Belle Andre
This is totally and completely the Kimberly at the Caffeinated Reader's fault! After her review I couldn't pass up this contemporary romance.
Engaged at The Chatsfield by Melanie Milburne
I normally don't grab the Harlequin Presents titles but this one looked interesting and obviously I needed more books this week.
No River Too Wide by Emilie Richards
Richards is one of my favorite authors so I'm excited to try her newest series
Hotel by Arthur Hailey
I'm intrigued by this look into the workings of an upscale hotel and I've never read any Hailey before.
Other: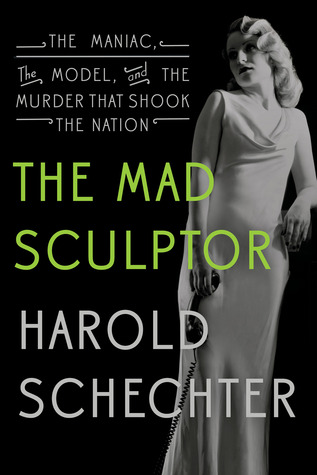 Amazon has been tempting me with this one for months with the subtitle - The Maniac, The Model, And The Murder That Shook The Nation. How could I pass it up when it was a daily deal this week?
The House on Tradd Street by Karen White
This was recommended given my love of home renovations and old mysteries. Can't wait to read it!



On the Blog this Week:
Haven't been in the readingest mood this week due to being grumpy but I've got a review for a new cozy mystery series - The Garden Plot - coming up on Monday.
Tuesday will be my top ten books about friendship
On Wednesday I've got a review coming up about a Indian woman growing up in Kansas and trying to connect through food to both worlds.
Thanks for visiting and happy reading!