Rule #1 of reviewing is no spoilers. This should be a pretty simple concept and one that's obvious when you mess it up. Don't spoil the end of the book - the end, end of discussion.
But is it really that simple? Lately, I've been puzzling over spoilers. I mean what really constitutes a spoiler? Obviously if I'm talking about a mystery and I say that the butler did it that's a spoiler. But what if I talk about twists and red herrings? Is mentioning that the twists and red herrings exist in the plot a spoiler? Then there's the expected ending. I don't feel like saying they caught the killer or figured out who it was in a mystery is a spoiler just like saying that the main characters got their HEA in a romance.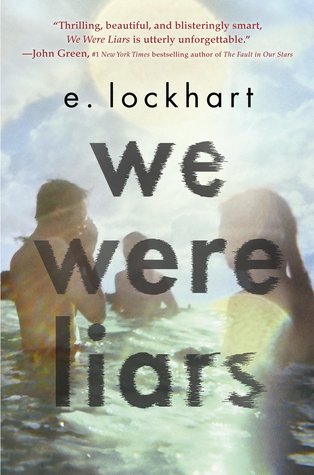 Back a year or two ago
We Were Liars by E. Lockhart
was making the rounds on blog books and I think most of us can agree that it was a freakishly hard book to review because the less you knew going in the better it was. Everything about the book was a spoiler and for the full shock value you needed to go in blind. But was I really more shocked in
We Were Liars
where I knew nothing about what was going to happen then I was when I read
Love Story by Erich Segal
which has the twist in the first sentence? I still remember that shock of realization when I realized what was going to happen even though the very first line of the book is "What do you say about a twenty-five year old girl who died?
Then there's classics and older books. Does anyone not know the end of
Jane Eyre
or
Great Expectations
? Or on a more modern note
Harry Potter
? How careful should we be about not giving away spoilers in those books?
If you write reviews what are your personal rules regarding spoilers? I think in general my thoughts are that anything that happens in the first third of a book is fair game and stating that I was happy/disappointed with either the killer reveal or the HEA is okay too. I also have no problem stating that the end is a cliffhanger but that's mostly because I absolutely hate coming to the end of the book and finding a cliffhanger when I'm not expecting it.
This of course leads to thinking about what I'm really looking for when I read reviews. I think for me I'm looking for comments about pacing - is a page turner? Is there a slow spot that gets better? As well as information on just general enjoyment. Is there a character who I want to drown in the beginning who gets better? Do I care that this person was killed in the first place? Am I going to actually root against the HEA for this couple?
What do you look for in reviews? What do you think of as a spoiler?