It's Friday linkup time! I'm linking up with the Book Blogger Hop hosted by
Coffee Addicted Writer
, Book Beginnings of Fridays hosted by
Rose City Reader
, and the Friday 56 hosted by
Freda's Voice
.
This Week's Book Blogger Hop Question:
What other interests do you have besides reading and blogging?
My Answer:
I love to cook and bake. I watch a pretty good bit of TV and love crimes shows but fictional (Criminal Minds, NCIS and NCIS: New Orleans) and not so fictional (basically all of Investigation Discovery). I love clothes and makeup and trying new restaurants. I love traveling though we aren't doing too much of that right now with 2 in college but we have big plans. I like to hike and garden. That's pretty much it!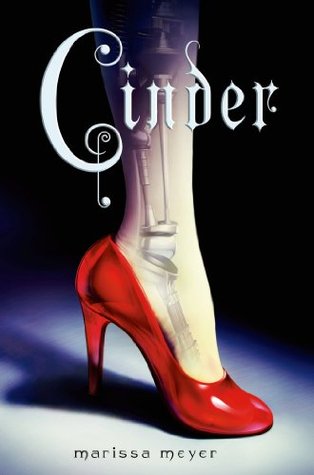 This week's book is one I've been wanting to read for ages. I got it on audio from the library a few weeks ago but didn't end up finishing it before it had to go back. Thankfully after a long wait it's back and I'm really excited to listen to the last 8 chapters of
Cinder by Marissa Meyer
. It's just as good as everyone said! I'm not a big YA reader or a dystopian reader but I'm loving the world Meyer has built and Cinder herself is just amazing.
The Beginning:
The screw through Cinder's ankle has rusted, the engraved cross marks worn to a mangled circle.
My Thoughts:
I love the beginning! It tells us right away that Cinder is not quite your average human.
The 56:
But she didn't try to run. No one ever put up a fight when being taken to the quarantines.
My Thoughts:
I'm well past this part so I know what's going on here but I love the sound of this like. There's such a defeated finality to it.
So would you keep reading? What do you like to do when you're not reading?