This week's topic for Top Ten Tuesday hosted by
The Broke and the Bookish
is the Top Ten Books on My Spring TBR. I love these TBR lists! It's always such fun to go through the stacks and figure out what I really want to read. I don't do a particularly great job of actually getting them read but it's fun to pretend.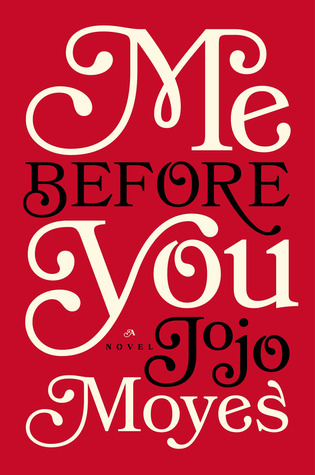 1.
Me Before You by Jojo Moyes
- I've been kind of avoiding this one because I've heard it's an ugly cry kind of read and I'm not a fan of crying but I've gotten obsessed with the movie preview and really want to watch the movie but I need to read the book first.
2.
Thornyhold by Mary Stewart
- I went through a big Mary Stewart phase in college but somehow I missed this one. I'm trying to tackle a few "I've been meaning to read that" reads this year and this looks like a good place to start.
3.
It Happened One Autumn by Lisa Kleypas
- This is my reread for spring. I love the Wallflowers series by Kleypas but while I've reread the next book in the series - The Devil in Winter - I haven't reread this one and I'm looking forward to it.
4.
The Language of Bees by Laurie R. King
- I'm so far behind on this series that I'm not sure I want to talk about it but I love King's interpretation of Sherlock Holmes and I really want to get caught up.
5.
Tumbledown Manor by Helen Brown
- It's an old falling down house in Australia! I couldn't resist it and I can't wait till it comes out in April.
6.
A Killer Ball at Honeychurch Hall by Hannah Dennison
- This has been one of my favorite cozy mystery series the last couple of years and this one involves a hidden room! I love a hidden room and really feel there should be more of them. If you build a house and don't put some kind of hidden compartment in there it should be illegal.
7.
Quiet Neighbors by Catriona McPherson
- This spooky looking book from Catriona McPherson involves an old bookstore, a cemetery and a gravedigger's cottage!
8.
The Secret Sister by Brenda Novak
- I was really excited when I get this book back last July. Guess who still hasn't read it? Hopefully this spring will be the season!
9.
So We Read On: How The Great Gatsby Came to Be and Why It Endures by Maureen Corrigan
- I thought I'd mix a little nonfiction in and this study of The Great Gatsby sounds interesting. I recently listened to The Great Gatsby and was surprised both by how grim it was and by how much I enjoyed it.
10.
Treasure on Lilac Lane by Donna Alward
- I love the Jewell Cove series by Alward but for some reason I never got around to reading the 2nd book. I'm really excited about revisiting Jewell Cove while I wait for the next book.
So that's what I'm hoping to read this spring. What are you looking forward too?