I love a good list so I'm always excited when it's Top Ten Tuesday time! It's hosted over at
the Broke and the Bookish
and this week's topic is Fairy Tale Retellings I want/have read. Now while I want to read a lot of them I don't think I've read too many so this list is going to lean heavily towards the want with a few haves added in!
Books I Want to Read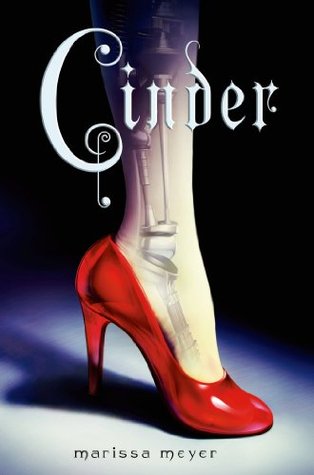 1. Lunar Chronicles by Marissa Meyer
2. A Wicked Thing by Riannon Thomas
3. Bitter Greens by Kate Forsyth
4. The Girls at the Kingfisher Club by Genevieve Valentine
5. Valiant by Sarah McGuire
6. Snow White Red-Handed by Maia Chance
7. The Best Fairy Godmother by Mercedes Lackey
8. Red Queen by Victoria Aveyard


Books I Have Read
9.
The Queen of Hearts series by Colleen Oakes -
This is a prequel to Alice in Wonderland told from the Queen of Hearts POV. I like that the Queen of Hearts is made sympathetic but not particularly likable. So far there have been 2 in the series of short books but it's been awhile and still no 3rd book. I'm hoping she's just taking a break because I want to know what happens next!
10.
An Offer from a Gentleman by Julia Quinn
- The third book in the Bridgerton series is a Cinderella retelling and a wonderful one. There's evil stepsisters and a seriously evil stepmother, and a ball. While this isn't my favorite book in the series but it holds one of my favorite scenes - where Violet Brigerton tells the evil stepmother that while the stepmother may outrank her Violet is more popular. It's great!
Fairy tale retellings are one of those things that I absolutely love the idea of but haven't been so great about actually making the time to read them. I'm hoping to fix that one day soon!
What fairy tale retellings do you want to read? Do you have any favorites?