It's Friday linkup time! I'm linking up with the Book Blogger Hop hosted by
Coffee Addicted Writer
, Book Beginnings of Fridays hosted by
Rose City Reader
, and the Friday 56 hosted by
Freda's Voice
.
This Week's Book Blogger Hop Question:
What time of year does your library have it's library sale?
My Answer:
Both the branch that I use and the main library had their library sales a few weeks ago. I haven't been to one in awhile because the timing seems to always be bad but the few times I have been I've gotten some great books.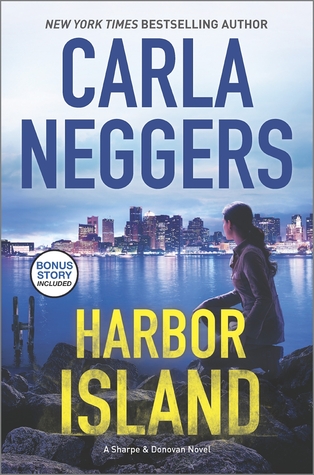 I've very much enjoyed Carla Neggers' Knight's Bridge series and am looking forward to trying her more suspenseful series. Plus, this is set partly in Ireland which always appeals to me. I'm finishing up a reread tonight and will hopefully be starting this tomorrow!
The Beginning:
As she wound down her run on the Boston waterfront, Emma Sharpe could feel the effects of jet lag in every stride.
My Thoughts:
I'm not sure I'd have the strength to jog while suffering from jet lag. That seems like more of a sleep late situation!
The 56:
"Does whatever happened here have anything to do with why you're in Ireland?"
My Thoughts:
So I'm guessing we're in Ireland at this point and it sounds like bad stuff has already happened. I'm also thinking that whatever happened is exactly why that person is in Ireland!
So keep reading?