Today's Top Ten Tuesday topic from
The Broke and the Bookish
is my Top Ten Books read in 2014. This a tough one because I read some fantastic books this year! I'm not counting rereads so these are only first time reads! So here's my top ten favorites from various genres. Just click on the title to go to my review:
Non-Fiction: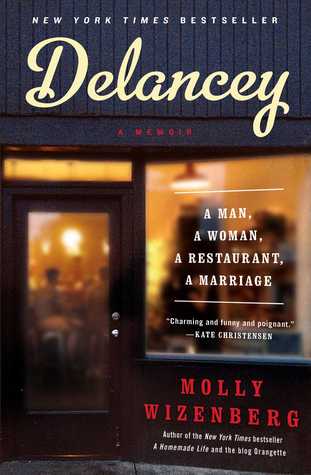 Delancey by Molly Wizenberg
- I had loved Wizenberg's previous book but I think I loved this one even more. I really had no interest in opening a restaurant but now I really have no interest! That being said, I would wait in whatever line I had to wait in to get a seat in Delancey!
Murder on the Home Front by Molly Lefebure
- a true account from a female journalist turned secretary to one of the most renowned early pathologists. She gives us a look at the morgue and police investigations in World War 2 era London.
Mysteries:
Buried in a Bog by Sheila Connolly
- Do you ever have an author whose writing just works for you and you're not even quite sure why? That's Connlly for me. Her mysteries are definitely not flawless but I always enjoy them. This is the first of a series set in Ireland.
Romance:
When the Rogue Returns by Sabrina Jeffries
- I read Jeffries when I first started reading romances back in college but had stopped years ago. I was thrilled to rediscover her with this fabulous story. The plot was intriguing and the characters were well developed.
Fiction:
The Forgotten Seamstress by Liz Trenow
- I was almost afraid to read this book as my expectations for it were so high but it didn't disappoint! There's a lot of history, a touch of mystery and a good dose of heart.
The Birds and Other Stories by Daphne du Maurier
- This book wins the award for book I've recommend the most this year. The Birds is the short story that Hitchcock loosely (and I mean loosely) based his movie of the same name on. I've always thought the concept was kind of silly until I read the story. Now I'll never look at birds the same way again. The other stories in this collection are great too.
Goodnight June by Sarah Jio
- This is the most feel good book I read this year. Throw in the children's book references and the treasure hunt through bookshelves and if you put this book down without a smile on your face I'm not sure we can be friends!
I wouldn't have expected it but this was probably one of my best years for non-fiction. I had a hard time picking just a few and I definitely feel like I'm leaving great ones out. What were your favorites this year?