It's Friday and I'm linking up with
Coffee Addicted Writer
for Book Blogger Hop,
Rose City Reader
for Book Beginnings on Fridays, and
Freda's Voice
for the Friday 56.
First the Question:
"Do you reply to questions on your blog or do you figure readers won't be stopping back by so why bother?"
My Answer:
I always reply just in case people stop back by though my usual routine is to reply the next day. Every once in awhile I'll miss one if someone replies to an older post and I miss it the next day but I do try not to. I love getting comments and the conversation is my favorite part of book blogging so I do try to make an effort.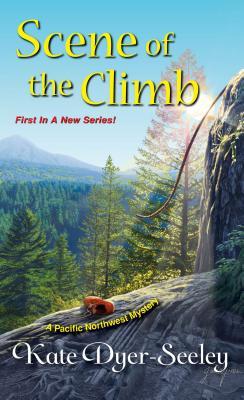 Today's book is
Scene of the Climb by Kate Dyer-Seeley
. Now I love a good cozy mystery so I was thrilled when the author contacted me about reviewing this one. I love that the main character is a fresh out of school journalist who MAY have exaggerated her outdoor skills in order to get a job. And by may have exaggerated I mean completely made them up.
The Beginning:
"My fingernails dug into the soggy dirt as my body lurched closer to the sheer cliff face. I desperately jabbed deeper into the ground for traction. It didn't work."
The 56 from page 56 of my paperback:
"Maybe there was a Pulitzer in my future after all. Once I dragged myself off this rock face I was going to have to brush up on my investigative skills and get to the bottom of the real story behind Race the States. That should impress Greg."
I'm just past this point in my reading and so far I'm really enjoying this one. I plan on having the full review up on Thursday.
So what do you think? Would you keep reading?