It's Friday linkup time! I'm linking up with the Book Blogger Hop hosted by
Coffee Addicted Writer
, Book Beginnings of Fridays hosted by
Rose City Reader
, and the Friday 56 hosted by
Freda's Voice
This Week's Book Blogger Hop Question:
Off the book topic - What is your favorite scary movie?
My Answer:
I don't really watch a lot of horror movies because they seem to be really gore-y which I don't love. I do love a good scary movie though. Two of my favorites are probably
The Blair Witch Project
(though I haven't seen it in years - I should rewatch it) and
The Conjuring
.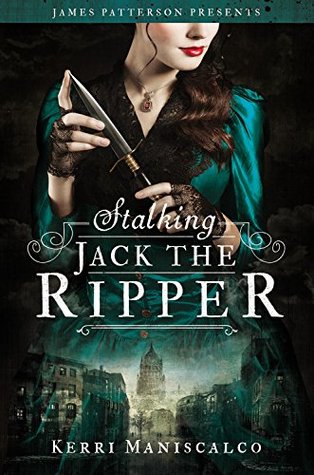 This week's book is
Stalking Jack the Ripper by Kerri Maniscalco
. I've been wanting to read it since it came out last year but just never got around to it. I decided it looked like the perfect Halloween reading! I also love a good Jack the Ripper mystery so that makes this even more appealing. I haven't gotten very far in this one but so far I like what I'm reading.
The Beginning:
I placed my thumb and forefinger on the icy flesh, spreading it taut above the breastbone as Uncle had showed me.
My Thoughts:
I don't feel that this Uncle guy is a particularly kindly uncle. There's something a little creepy about the sentence.
The 56:
The murderer truly must be a madman if he thought what he was doing was helpful or righteous. And that thought was more terrifying than any other.
My Thoughts:
I can see how fighting a murderer who thinks he's on the side of the right would be especially difficult.
So what do you think ? Keep reading? What spooky reads to you have going this Halloween season?