I struggle with DNFing a book. I mean in theory I know there's nothing wrong with it. If a book isn't working then I should just put it down instead of forcing myself to continue with something I'm not really enjoying. When I start a book I feel like I should finish it even though the times I've slogged my way through a book I wasn't interested in usually has me hating the book, the author, the books near it on the bookshelf and just in the middle of a big reading slump. This year I'm trying to get better about just putting a book down and calling it a day. This year one of the things I wanted to focus on was not forcing myself to finish books that I just wasn't clicking with and here are a couple of my DNF experiences so far.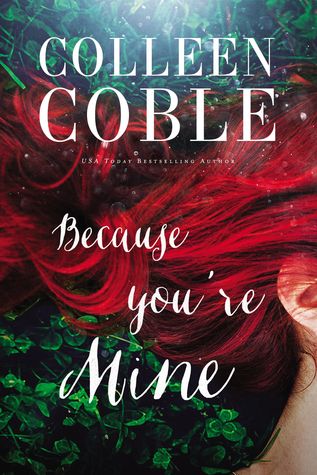 Because You're Mine by Colleen Coble
was highly rated on Goodreads and the cover definitely caught my eye. So into the library bag it went. There were crumbling mansions, Irish people, and all kinds of Gothic elements so I figured it was my kind of book. 17 pages in I started to have doubts and by page 59 I just didn't care anymore. This is the kind of book I wrestle with when it comes to DNFing. I don't hate it. I found the writing style very readable but when it came to the story line and the characters I just didn't care. So do I read the remaining 250 pages and finish up a book that at best was going to be just okay or do I call it done - no harm no foul, no more time wasted? Actually when I put it like that it seems pretty obvious but in the heat of the moment it just doesn't seem that easy. I did make myself read 50 pages and by that point the villain is so patently obvious and exaggeratedly villainous (there's mentions that he hates all animals and there's some kittens who I don't think come to a good end but I wasn't sticking around to find out) that I just couldn't take it anymore. So back into my library book it went and I felt immediate relief!
Then came
Chateau of Secrets by Melanie Dobson
. This was a review book from back in 2014 that I really wanted to read. It was dual time line with family mysteries and an old chateau in France. It sounded like my kind of book. I was really looking forward to it but it was one of those books I just felt like I was skimming along the surface of the words. I was never pulled in. I never believed these characters were real. I didn't hate it. There was no eye rolling moments but I just didn't care. When I voluntarily called my cell phone provider to discuss my plan instead of reading this book I figured it was time to call it done.
How do you feel about DNFs? What was the final straw with your last DNF?