Today's Top Ten Tuesday topic from
The Broke and the Bookish
is a Cover Theme Freebie. Since in the last few weeks we've been focusing on topics that will either make us want to read a book or run the opposite direction I thought I'd do the same with covers. I love a good cover and there are plenty of times I've picked up a book just because of the cover. At the same time there are plenty of books I've dismissed because I formed an impression of the book off the cover.
Cover Themes I Love:
1. Books - Is there a book on that cover? I don't even need to know what it's about because I can pretty much guarantee I'll be reading it. Luckily, I've found that most books with books on the cover tend to be pretty good reads!
2. Spooky looking covers - I love a misty ambiguous cover where I'm not quite sure what's going on but it looks seriously spooky. Sometimes it's an old house just visible to the side. Sometimes it's a figure walking away from the camera and disappearing into the mist. Whatever it is I'm usually on board.
3. Profiles - It's typically a woman but they're always looking off at something. Either out to the sea, or slightly up just outside of the cover. They're normally serious and look like they've got a lot on their mind. I always want to know more!
4. Someplace I Want to Be - If the cover features a place I'd like to be at the moment I'm definitely going to take a second look. It could be somewhere exotic and adventurous, it could be the beach, it could be a comfy chair in front of the fire. Regardless, if the setting looks appealing I'm going to be picking it up.
5. Pretty Dresses - I know a lot of people have gotten tired of this particular theme but it still gets me every time. I love a pretty dress (as long as it's not part of a clinch cover) and I'll end up picking up the book just because of that!
Cover Themes I Don't Love: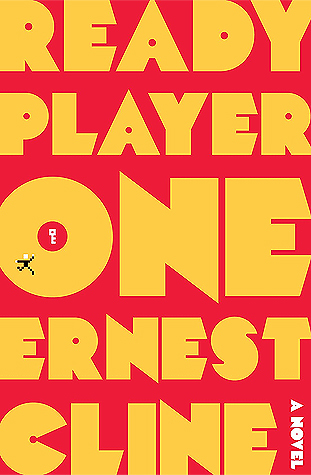 1. Garish Colors - If you need to wear sunglasses to look at a cover I'm probably going to just keep walking. Especially if there's nothing else of visual interest. (I did really enjoy Ready Player One but am not a fan of the cover)
2. Cartoon-y Covers - This seems to be especially common with cozy mysteries and I've gotten pretty good at just ignoring them but when faced with a choice between a book with a more standard picture cover or a cartoon-y cover I'll pick the picture cover every time.
3. Clinch Covers - I love romance but I can't stand a clinch cover - especially
if the couple's clothes are falling off. This is one of the reasons I'm grateful for my Kindle! I think I got super self conscious about them when I had small kids around because explaining to a 5 year old why the guy on the cover is shirtless and the woman's dress is coming off is just not a good time.
Apparently there aren't many cover themes that I don't like because that's all I can think of! What cover themes do you love or don't love?