It's Friday linkup time! I'm linking up with the Book Blogger Hop hosted by
Coffee Addicted Writer
, Book Beginnings of Fridays hosted by
Rose City Reader
, and the Friday 56 hosted by
Freda's Voice
This Week's Book Blogger Hop Question:
If you read a book you ended up hating, would you stay away from future books by that author, or would you give them a second chance?
My Answer:
It depends on the reason I hated the book. If it was a character or one plot aspect that really got under my skin but I thought the writing was good and compelling than I'd probably give the author another chance. However, if I disliked the writing style or found the book boring or confusing, I probably wouldn't be reading anything by that author again.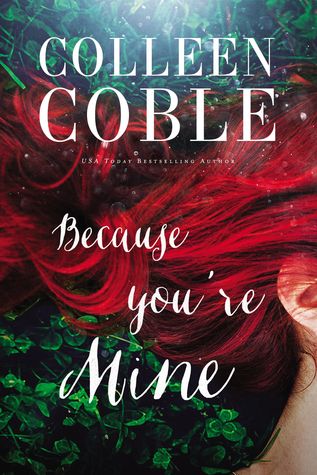 This week's book jumped into my library bag all on it's own. I've heard of Colleen Coble and have one or two of her books in my review pile but have never actually read any of them. When I saw the cover of
Because You're Mine
I couldn't resist reading the blurb and once I read the blurb I knew I had to give it a try. There's an Irish band in Charleston, SC, a threatening paternal figure and a crumbling mansion. I couldn't resist! I've just barely started so I don't really have an idea what I think of it yet but I have high hopes!
The Beginning:
She'd never get through this final set.
Flinging her dark red hair away from her fiddle, Alanna Connolly swallowed down the soreness in her throat and danced across the polished wooden floor of the stage.
My Thoughts:
Performing while not feeling well sounds beyond miserable but I suppose if you're a professional musician you don't have much choice.
The 56:
"I had the flowers and the shamrocks flown in from Ireland so you'd feel at home. I'm glad you like them." He sounded almost shy.
My Thoughts:
I'm not to this part yet so I'm not sure what to make of this. He could be really sweet or it could be really ominous!
So what do you think? Keep reading?