Sometimes after I read a book I just don't have enough to say to constitute a full review. When this happens I like to combine a few of those for short reviews. Today is one of those posts!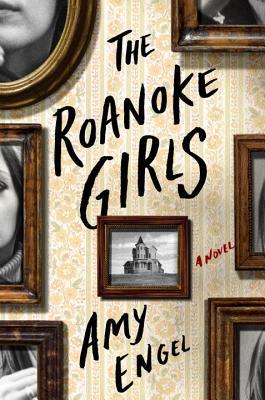 The Roanoke Girls by Amy Engel
Description:
An old isolated family home and a family where all the girls are known for being beautiful and meeting untimely ends. Lane and run away from her grandparents' home vowing never to return when she was just a teenager but a desperate middle of the night call from her grandfather with the news that her cousin Allegra is missing brings her back and all the old demons are swirled up again.
My Thoughts
: I was pulled into the story immediately. I loved how Engel alternating "Then" and "Now" chapters as well as different narrators. The writing was compelling and the atmosphere was creepy and claustrophobic. Even when everything seemed okay it felt obvious that something wasn't right. However, this family is dysfunctional to levels I've never seen and after the 2nd secret was revealed I just couldn't continue reading it. If you can handle dark and disturbing this is a book worth reading. I don't want to spoil it here but if you're looking for a spoiler check out
this review
. I think this book will really work for a lot of people and I'm looking forward to seeing what this author comes up with next but for me I just couldn't get past the "secret".
DNF'd at 25%
Hearth Stone (Home in the Hills #1/Hope Springs #4) by Lois Greiman
Description:
Poor little rich girl, Sydney Wellesley, has lost her fiance, her dream of making the US equestrian team, and finally the support of her cold, unforgiving family. When her financial support dries up right after she buys a dilapidated ranch she's alone and almost defeated. With the help of a wounded wild horse and assortment of local characters is it possible that she can find her way on her own?
My Thoughts:
One of the chief complaints I've seen for this book is that the main character isn't likable. And she really isn't. She's a bit stuck up, she's very formal, and she's definitely not winning any prizes for compassion. However, while I normally have to really connect to the main character in a more character driven novel I had no issue with this book. No, Sydney isn't someone I'd immediately want to grab coffee with but I did understand her. She comes off as not likable because she knows no other way to be and with her upbringing has no other choice but very slowly she starts to break out of her shell and that was really fun to see. I enjoyed the interactions between the different characters - especially between Sydney and Hunt. While there is an injured horse it wasn't an act of cruelty nor are the injuries described in real detail and it was a really heartwarming part of the story. My main problem with this book was that I just wanted more - I wanted to see more of Sydney becoming who she's just figuring out she can be and more of her developing relationships with Hunter and the other characters. As well I wanted more idea of the path of the ranch itself. This is the first of a series so I'm hoping I'll get that "more" in the next books. If you enjoy women's fiction and don't need everything resolved at the end I found this to be an interesting and enjoyable read.
Rating: Good