It's Friday linkup time! I'm linking up with the Book Blogger Hop hosted by
Coffee Addicted Writer
, Book Beginnings of Fridays hosted by
Rose City Reader
, and the Friday 56 hosted by
Freda's Voice
This Week's Book Blogger Hop Question:
Do you always put a book cover in a post when you are mentioning a book or just text?
My Answer:
It depends. If I'm just mentioning a book I usually don't but if a large chunk of the post focuses on the book (like this one!) I do. Covers tend to be one of the major things that grabs my attention so I like to show them off!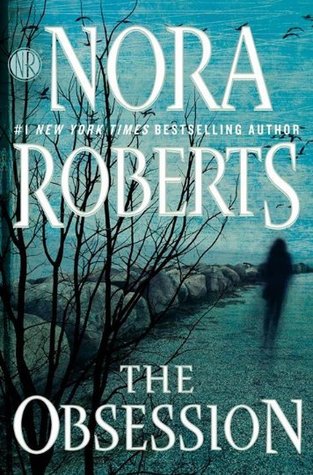 Every year Nora Roberts comes out with a new stand alone romantic suspense title and every year I know I won't be able to resist picking it up. This year's book -
The Obsession
is no exception. I've actually been in line for the library's e-copy for ages but when I saw the print copy sitting on the new releases shelf I couldn't resist snapping it up. I'm not very far in yet but so far I'm really enjoying it. It's fast paced and twisty and everything I've come to expect from one of Roberts' stand alones.
The Beginning:
She didn't know what woke her, and no matter how many times she relived that night, no matter where the nightmare chased her, she never would.
My Thoughts:
Well that's an ominous beginning! It definitely sets the mood for what happens next.
The 56:
"And when he'd finished with her, he'd have gotten another. Who knows how many he'd have killed."
My Thoughts:
I've read and watched enough serial killer books/shows that this is a familiar sentence. This is basically the sentence the entire
Criminal Minds
franchise is based around - not that I'm complaining, I love that show!
So what do you think? Keep reading? Is there an author you can't resist if you see their newest on the shelf?