This week's Top Ten Tuesday topic from
The Broke and the Bookish
is 2017 Debuts I'm looking forward to reading. I have a little confession - I'm not great about keeping up with new releases from favorite authors - let alone debuts! There are however tons of debut novels that have come out in the past that I somehow just haven't gotten around to reading so I thought I'd go that direction today. So here are the 10 Debut (or at least books I'm pretty sure are debuts) that I hope to read this year!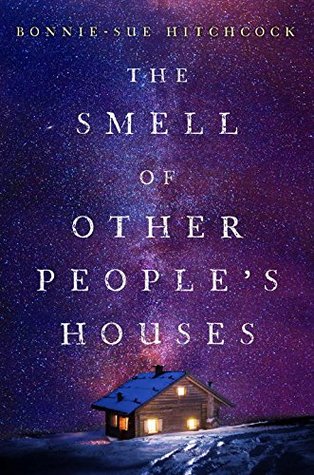 1.
The Smell of Other People's Houses by Bonnie-Sue Hitchcock
- I just love the title of this book and I've heard amazing things about it but I don't know all that much about it so I'm looking forward to finally getting around to it.
2.
The Good Girl by Mary Kubica
- I wanted to read this book as soon as it came out and then all of a sudden her third book came out and I still hadn't read this one. I'm really looking forward to this one next time I'm in a thriller-y mood.
3.
The Sparrow Sisters by Ellen Herrick
- I love books about sisters and after reading
The Peach Keeper by Sarah Addison Allen
I've been craving a little more magic in my books so this sounds like a really great read for me.
4.
Dukes are Forever by Anna Harrington
- I didn't take a count of how many historical romances I read in 2016 but I'd be shocked if that number was more than 4 and that's counting 2 rereads I did at the end of the year. I've been missing the genre but at the same time looking for new authors and Harrington's books sound like a lot of fun.
5.
In the Woods by Tana French
- I hadn't heard of this series until I started blogging but as soon as i heard about it I knew I just had to read it but some how keep putting it off. I've actually scheduled time to read it this year and can't wait.
6.
A Study in Scarlet by Sir Arthur Conan Doyle
- So I'm going way back in time for this one but I realized this year that the only Sherlock Holmes story I've actually read is
Hound of the Baskervilles
and that was decades ago. I'd really like to start at the beginning.
7.
The Regional Office is Under Attack! by Manuel Gonzales
- This one just sounds like so much fun I can't resist it!
8.
The Readers of Broken Wheel Recommend by Katarina Bivald
- It's a book about books AND finding your place in the world. These are 2 of my favorite things.
9.
The Girls by Emma Cline
- I'm a huge true crime addict and this book which is kind of based on the Manson family has me seriously intrigued.
10.
The Bear and the Nightingale by Katherine Arden
- I love fairy tale retellings and this one looks amazing!
What debuts are you looking forward to reading?