This week's Top Ten Tuesday topic from
The Broke and the Bookish
is Top Ten Books with X setting. Since I didn't get to the beach this summer I thought I'd visit the beach using books instead! In a way it's better because I don't have sand on everything I own and don't have a sunburn!
1.
Deception Island by Brynn Kelly
- Okay this isn't really a beach I would want to go visit with all the kidnapping and human trafficking but there was a little bit of time in the middle were they had time to just relax on the beach and that seemed pretty nice!
2.
Whiskey Beach by Nora Roberts
- The beaches that I'm the most familiar with are more Gulf Coast beaches with white sand and warm water so I couldn't really relate to the rough icy cold beaches in Whiskey Beach but it did set a great mood.
3.
We Were Liars by E. Lockhart
- Another beach where I'd rather the people in the book not be there. But if I don't have all the family drama to worry about having a private island where I can layout and read sounds pretty great!
4.
The Cape Cod Mystery by Phoebe Atwood Taylor
- This is an entertaining murder mystery set on the beach in the 1930s. Just hearing all the descriptions of what people were wearing (full suits and long dresses with all kinds of slips and stuff) along with no air conditioning made me very grateful for shorts and A/C!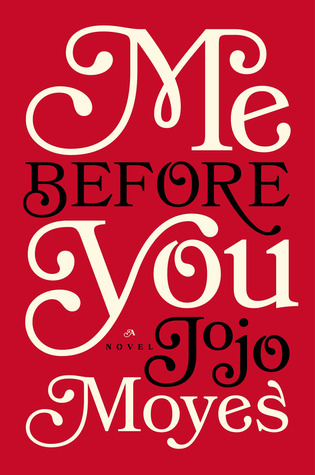 5.
Me Before You by Jojo Moyes
- Okay, yes most of this book takes place in a rather chilly seeming little town in England but there is a part where they're all sitting on the beach in Mauritus looking out at the Indian Ocean and it sounded like absolute heaven! Granted their budget is a little bit bigger than mine but I'm sure I can work around it somehow.
6.
Silenced in the Surf by Kate E. Dyer-Seeley
- When we do get to the beach I'm more of a relaxing on the sand or maybe jump in the waves kind of person. So this look at some of the more active sports was pretty fun even though I'm quite sure I'll never go windsurfing.
7.
The Wanderer by Robyn Carr
- While on a different coast than Whiskey Beach (Oregon vs. Massachusetts) this was still very different from what I'm familiar with. The beaches seemed to be little coves surrounded by cliffs and there was an air of privacy that I liked.
8.
Cheaper by the Dozen by Frank B. Gilbreth Jr. and Ernestine Gilbreth Carey
- I loved the beach trips the family went on to their summer cottage which was really a hodgepodge of lighthouses and cottages. They spent a lot of time there in Belles on their Toes which was also interesting and the girls were hotly debating what was too scandalous and too old fashioned when it comes to bathing suits.
9.
The Sex Lives of Cannibals by J. Maarten Troost
- So the cannibals and the sex lives are at a minimum in this books but there all kinds of other fun when Troost moves to Tarawa, a tiny island in the South Pacific with his girlfriend Sylvia. There are lots of beaches, fish, creatures, and very little beer.
10.
Evil Under the Sun by Agatha Christie
- One doesn't tend to automatically think beach when Agatha Christie comes to mind and even less so when discussing Poirot but this murder does in fact take place at a beach resort for the rich and famous and Poirot with his mustaches and patent leather shoes is right in the middle!
What are your favorite books that take you to the beach or another vacation spot?