Today's Top Ten Tuesday from
The Broke and the Bookish
isn't technically about books. It's about book related stuff. I'm indulging my love of book related things with this list and making my dream office/reading room which will occur when I have a few empty bedrooms around here!
1. A secret room hidden behind a bookcase - okay I probably won't have this one but if I was building a dream house it would be there!
2.
This photo of Agatha Christie surrounded by her books - framed
4. This ordinary looking copy of Nancy Drew is actually a hollowed out book safe! I found it on etsy from
SecretSafe Books
and they have tons of options. I'm partial to Nancy Drew but I love the Alice in Wonderland as well.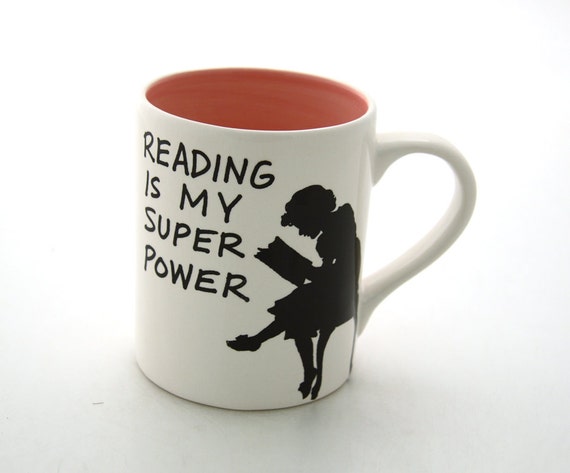 5. I adore this mug from
LennyMud on Etsy
especially since I enjoy having a cup of tea with my book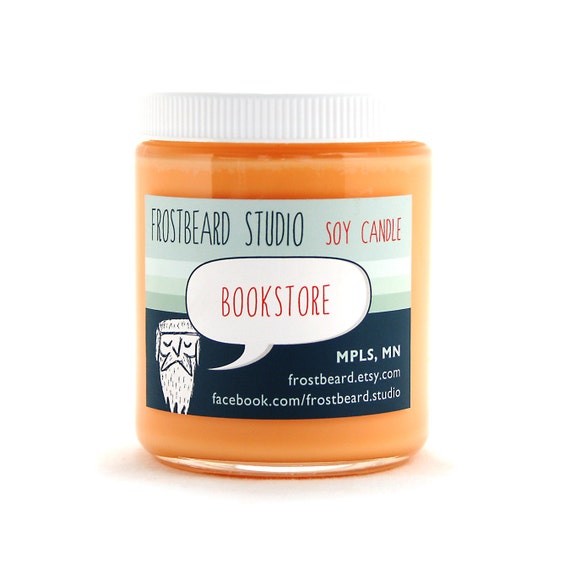 6. Words can't describe how much I want this candle from
Frostbeard on Etsy
. They have other scents like Old Books and Book Cellar as well as book inspired scents like The Shire, Trashy Romance Novel and Don't Panic (Fresh Towel Scent). They also have non-book but still awesome inspired scents like Wibbly Wobbly Timey Wimey and Exterminate!. Seriously I want one of each.
7. It's a blanket with books on it! It's also on sale at
CafePress
right now but I shall be strong. They also have one that has what looks like a typed page of The Raven but I watched the first season (and the second but we're not talking about that) of The Following so I'm not going there.
8.
This
reading chair or something like it. I like ottomans. I have a comfortable chair I use for reading now but when I sit kind of sideways and put my legs over the arm they eventually fall asleep.
9.
This
disappearing TARDIS bookmark which actually came from
this
pattern. Though first I'd have to learn how to sew.
10. A cat who actually sits on my lap while I read. I'm not a big cat lover but this would be nice.